The Brandon Troyanda School of Ukrainian Dance is based in Brandon, Manitoba. Our group is dedicated to the preservation and promotion of the Ukrainian culture and our goal is to spread the enjoyment and awareness of Ukrainian dance by performing at local events and various competitions.

Our bi-annual competition is a celebration of dance that showcases the artistic and cultural expressions of Ukrainian dance. In April 2016, we hosted over 1100 dancers and instructors from 30 Manitoba and Saskatchewan clubs. Our dance group also competes annually at several competitions, making new friends and having fun!

Instruction is provided to children of both genders that range in age from four to eighteen, plus in 2012 we added an adult class for those over 18. Group membership fluctuates from year to year. In the 2015-16 dance year, we had almost 70 dancers in our group. Dance practices are held every Tuesday evening from September through to April/May at the Ukrainian Reading Association Hall, 1005 Assiniboine Avenue.

The highlight of the year is performing at the Ukrainian Pavilion during the Winter Festival held in Brandon at the end of January each year.


Instructors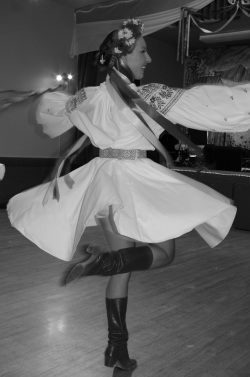 Jodi Woloski

Jodi came to the Brandon Troyanda School of Ukrainian Dance with 14 years of Ukrainian dance experience with Dauphin's Zirka Ukrainian Dance Ensemble and two years of technical ballet experience. She has attended many dance workshops, festivals and competitions and went on a tour to Orlando, Florida. She has been instructing and choreographing for Troyanda since 2008. Her husband and her two children are her biggest supporters, "they love to see me doing what I am most passionate about - Ukrainian dance!"

---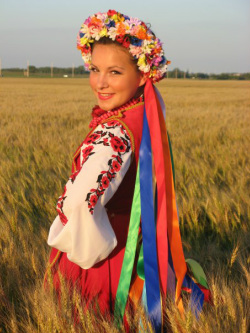 Tynnille Chomenchuk

Tynnille has practiced Ukrainian dance for more than 20 years. She grew up dancing with the Brandon Troyanda School of Ukrainian Dance and has also been a part of Zoloto, Sopilka and Romanetz in Winnipeg. She has performed at Folklorama in Winnipeg, as well as at Canada's National Ukrainian Festival in Dauphin. She loves to share her passion for dance with her students and teach them the traditions of Ukrainian Dance. Tynnille also has ballet and Latin American dance experience.
---
Lieutenant Governor's 2014 Winter Festival